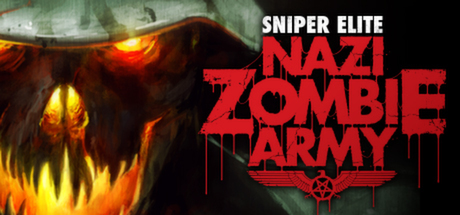 With the Allies pressing him against the wall, Hitler resorts to the last resort, which proves to be a double-edged sword. He conjures an army of undead to fight on the fascist front through diabolical rituals. Death wreaks devastation not only in Berlin, but throughout Europe, as the experiment swiftly spirals out of control. We are a survivor, one of the few remaining souls. On our backs, we have a sniper rifle and a machine gun, as well as a handgun and many grenades. The fate of mankind is in our hands.
Sniper Elite: Nazi Zombie Army is a complete yet scaled-down version of the Sniper Elite series. It's likewise a shooter with a view from behind the hero, set amid the reality of World War II, like the earlier sections in the series. However, Nazi Zombie Army is more concerned with realism and slow, tactical sniper action. We generally have less than a second to correctly aim at the zombie's skull while we are surrounded by the debris of the Third Reich empire and a slew of dead people. We may execute the whole several-hour-long tale campaign either alone or in collaboration online. It's a shame there's no split-screen mode, because Nazi Zombie Army shines when played with others. We begin the game in one of Germany's provinces, looking for a functional automobile. Then we'll go to fields where armies of zombies really sprout out of the earth, a decaying cathedral full of skeletons, and even a pentagram-marked subway in the heart of Berlin.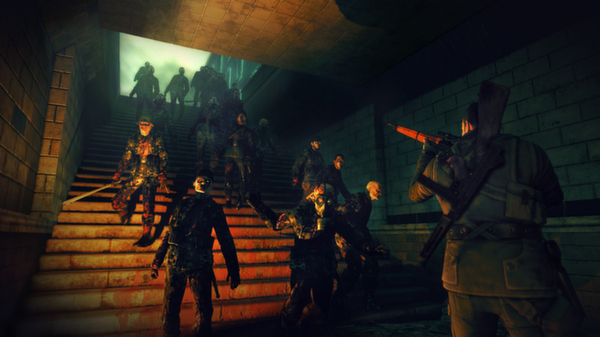 The tale, like the chores to be completed, is simple. Let's not kid ourselves: this is about unrestricted shooting. We're battling our way through the horrible hosts the entire time, and we're not even wondering what the narrative is about or whether we can perform any side tasks along the way – of which there are none here. During a heated gunfight, the only diversity is locating dispersed Nazi gold bars or bottles of alcoholic drinks. Most stages follow the same formula: "Get to point A, eliminate all enemies, go to the shelter, get to point B," and so on. Shooting at zombie troops is the epitome of entertainment, even after achieving the "Kill 1,000 enemies" achievement several times. The armory consists of three types of weapons: handguns, machine guns, and sniper rifles. There are also grenades and anti-personnel mines. Although it appears to be a little armament, there is a lot to select from – it is a traditional World War II arsenal. PPEs, Colts, shotguns, the renowned Springfield rifle, and even the Polish Byskawica submachine pistol are all very appealing. The range, fire speed, reload time, and, of course, magazine size of each weapon vary. It's a lot of fun to shoot lead into hellspawn. As in earlier installments of the Sniper Elite series, precision striking of the criminal in the sensitive area – the skull, spinal cord, or heart – is accompanied by the breathtaking view of a dynamic camera tracking the bullet deep into the body in Nazi Zombie Army. It seems amazing, but after an hour of playing, I switched off this lucrative option since I struck virtually every opponent correctly and saw Hollywood shots again and over. It creates a good first impression, especially for those who haven't played the Sniper Elite series previously.
Nonetheless, Nazi Zombie Army gives you chills. Every step we take on German land is accompanied by the dense, heavy atmosphere. The full moon, the fog rising softly above the ground, the light just breaking through the stained-glass windows of the cathedral, and the vista of burning, ruined Berlin all combine to create a desolate scene. The scary impact is enhanced with evocative music straight from a nightmare. It's not a good idea to stand motionless and admire the ruins since adversaries might materialize anywhere, even directly in front of our eyes or behind our backs. Only in shelters where we may resupply ammo or swap guns do we get a break. Furthermore, the battlefield is littered with corpses. Unfortunately, the foes aren't really diversified. The majority of the undead are former Third Reich troops who are steadily approaching us. Their weapons vary in caliber, but they see everything in their hands as a weapon. There are also dead suicide bombers that run towards us and blow themselves up, alive skeletons, snipers with gas masks, and a bigger soldier who shoots bursts of pellets and requires a huge amount of rounds to put him down. The variable level of difficulty of the stages is particularly noticeable. In one mission, we reach a tiny street where human flesh gourmands flow from the opposite end. We'll shoot them with lead from our weapons before they crawl. And so on for a few moments to avoid oversimplification, we shall find ourselves in a courtyard surrounded by lofty buildings midway through the same quest. There are zombies all around us, pounding us with pickets, bayonets, and detonating themselves to break us up, sniper shots whizzing above our heads, and we have no place to hide, let alone time to lay mines, let alone reload our guns. Surprisingly, neither the straight stages, nor the limited bestiary, nor even the ineffective cover mechanism detract from the gaming pleasure. Why? Because bashing holes in the heads of thousands of zombie troops is still entertaining. Covering each other, detecting the location of snipers, and exterminating the zombies lurking behind every tenement home is very enjoyable when played together.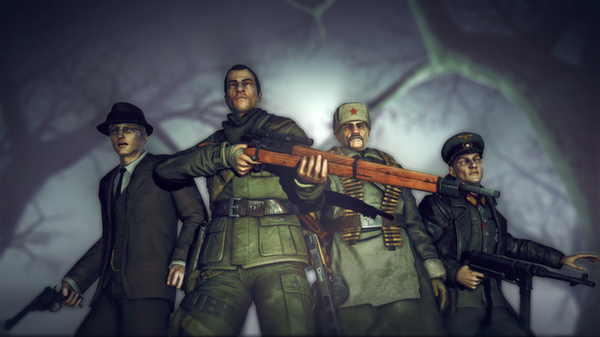 Sniper Elite: Nazi Zombie Army might have been added to the series, but the authors opted to release it as a standalone title. You should understand that this is the most insignificant aspect of a recognized brand. With all of the advantages of inventory and other simplifications. Despite this, it is a highly atmospheric production with addicting gameplay that will teach us how to be a skilled sniper and rip hundreds of zombies to bits with a single grenade in only a few minutes. It is worthwhile to blast the ashes from Germany's war, especially if you have friends in arms nearby.