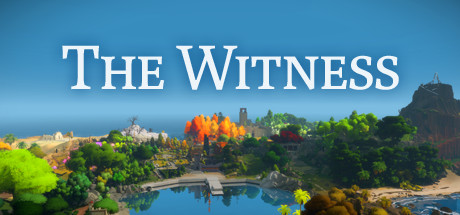 Jonathan Blow pioneered the indie revolution with his computer game Braid less than eight years ago. His next effort, The Witness, may not be remembered in the same manner, but it demonstrates that the creator is a real master of rational and thought-provoking titles.
The game's principle is simple: there are hundreds of panels in the open environment on which we must guide a line through the maze from beginning to conclusion. Several parameters must be followed depending on the objective, such as dividing black and white fields, going through all dots, or constructing a certain shape with our line. The situation frequently becomes convoluted and blends multiple sorts of jobs on one panel, raising the difficulty level occasionally to a very high degree. This description may give the impression that the game is dull, but it is not. True, the developers turn what would have been a mini-game in other titles into a full-fledged production. What is the point? There are hundreds more panels waiting to be discovered, many of which are elaborately disguised, and finishing even the simplest one provides enormous gratification and the sense that we have achieved something major. Rewarding the player in this manner, even if only with the distinctively pleasant sound of finishing a problem, is only one of the game design secrets honed by Blow and crew. Furthermore, and this is critical, there are no written suggestions or lessons. In themed parts, we learn the principles for controlling various sorts of panels through a series of progressively challenging tasks. The solution is flawless.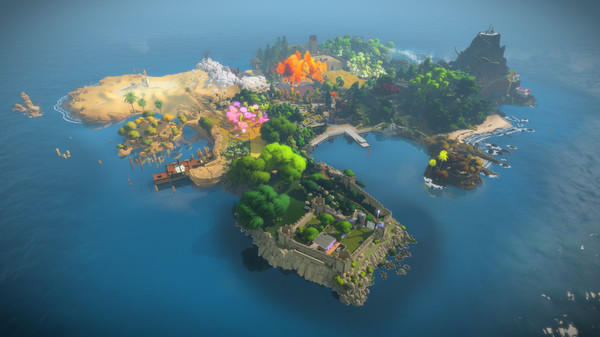 We are not being led by the hand in any way. We exit the initial, fenced-off zone after only a few minutes and can wander freely throughout the enigmatic island, occasionally coming across panels with weird symbols that signify nothing to us. We can do our best to figure it out, and if we do, the gratification will be much greater. The backdrop, particularly the mysterious and colorful island, is quite essential, if not critical. In order to find solutions, we must sometimes carefully analyze our environment, counting palm trees and pebbles, looking at reflections in water and fruit on trees, and even positioning oneself at the proper angle. We sometimes get the sensation that each stone contains a tip for the next panel. The island looks incredible, and The Witness should be at the top of any list of games with the most stunning settings. Of course, this isn't the intricate aesthetic of Star Wars Battlefront or The Witcher 3, but the hardware requirements are a million times cheaper, at 60 frames per second. Blow appears to demonstrate where visuals in indie games may go if they abandon the omnipresent pixels and vintage look. With pastel colors and lush green foliage, the game strikes from all sides. The shapes and models are simple, but they were utilized to create incredible environments such as sunken ships, castles, orchards and woods, swamps with tree dwellings, deserts with buried temples, weird mountains, industrial zones, and many more.
We come across something intriguing to view and investigate at practically every step, which is critical in a game that is so focused on exploration. There are also dozens of mysteries and hidden panels to discover, strange doors to unlock, a tunnel beneath the windmill, a waterfall, and beautiful reflections in the water. Can be swapped for an extended period of time. If you set up automated screenshots every minute, you'll get sixty stunning wallpapers for your desktop in an hour. Unless we spend this time concentrating on just one panel, which is simple. The narrative is there throughout the game, although it is never prominent. There are journals concealed in the nooks and crannies, but they are quite hazy. These are frequently philosophical quotations regarding human nature or the quest of knowledge. After completing more over half of the problems, we can view the ending. One thing is certain: the discussion about hidden meanings will likely for a long time. The Witness is far from flawless. The Dark Souls-inspired narrative is difficult to understand and dull. It seems weird to give up music, and the constraints on mobility may be annoying at times. A rapid travel option would also be beneficial, especially when we get a hint to another, distant puzzle on one end of the island – all we need is a piece of paper, a pen, and notes. You can circumnavigate the island by boat, although this is inefficient.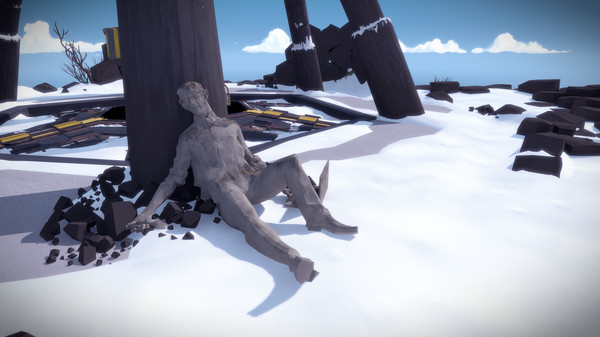 A larger, if subjective, issue is the difficulty level of several riddles. In the gaming world, hints might be highly abstract. Because the introduction to their mysteries lies on the opposite end of the island, you might sometimes become stranded when you find a panel with difficulties you haven't seen before. But perhaps it was fate.
Despite its incredibly simple assumptions, The Witness is the finest puzzle game in years, demonstrating brilliantly how a simple and seemingly dull notion can be transformed into a game that will last hundreds of hours – without a moment of boredom, in a gorgeous environment.