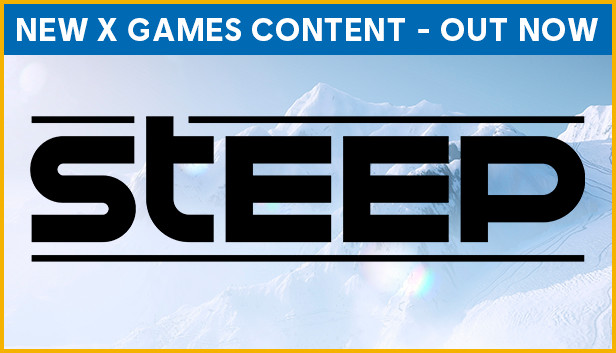 Steep is not a spiritual successor to SSX, 1080° Snowboarding, and other arcade-only extreme winter sports games. This is a more grounded production that enables you to relax more frequently rather than always blasting adrenaline.
Of course, there isn't a complete lack of feelings. You may feel the adrenaline rush when skiing down a steep hill between trees and rocks. These are enjoyable experiences, as are less intense ones – gentler and quieter descents. We frequently move to a different location because the starting point is up to us and the territory assigned to us is enormous – we receive a significant portion of the mountain massif. However, we will not have total freedom until we unlock several bases to which we may "teleport." Only then can we truly feel free. We also experience freedom while driving, with no restrictions – and this is the most pleasant aspect of the game. Of course, the developers have planned a variety of unique activities. There are many races, competitions with others, and fighting against the clock, but these components are not particularly appealing.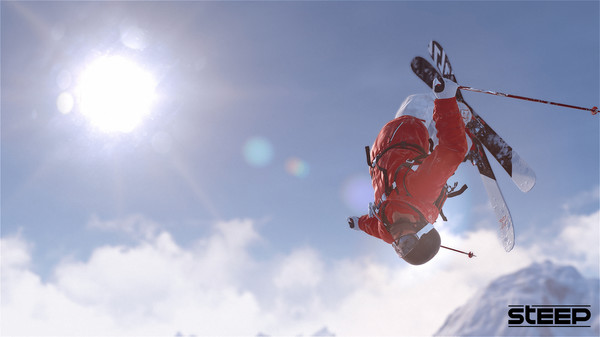 Participating in competitions rapidly loses its appeal. Perhaps because the driving model is realistic rather than arcade. The entire game exudes authenticity, and you get the impression that the production is the work of real fans of winter crazy. But it is what makes racing boring. We have the impression that there is a large region waiting for us, and we do not want to drive on recognized roads – even if we must if we want to continue the very loose and mildly fascinating primary narrative relating to our job. There are new activities and items to unlock, but we never have to worry about them because our time is best spent on casual, casual descents and flights. On a paraglider, we fly – or, more precisely, glide. This, however, is the least entertaining way of transportation. It rapidly comes apart because controlling it is more tiring than thrilling. The wingsuit is unquestionably superior. Simply stand on the edge of the customized base and push off to begin a perilous drop like to a colorful rocket. 
When utilizing a keyboard and mouse, you may control your character on the go. Snowboarding and skiing are examples of this. It appears that using a controller needs greater attention from the user, making mistakes more likely – albeit this might be due to personal preferences and habit. Snowboarding is the most enjoyable and simple to learn. We feel safer and more steady than on skis, which are likewise quite enjoyable to use but a little less agile. There are different gimmicks, but the characters' skills are quite restricted when compared to regular arcade games. The dilemma of concentrating on light realism reappears. As a result, we'll circle a few times or grip the board while flying. It can be pleasurable at first, but it ultimately loses its appeal, and we only perform tricks when we have to, not for enjoyment. Steep need a persistent network connection because we share a big area with other players – albeit we cannot always see them. Someone may dash by us or we may notice someone in the distance. The slopes, on the other hand, are not overcrowded. The potential to benefit from extraterrestrial obstacles is the most intriguing impact of their existence. We also have the option of creating them ourselves. Each segment we go may be marked as a route that others can view on a map to see if they can finish it quicker than their opponents.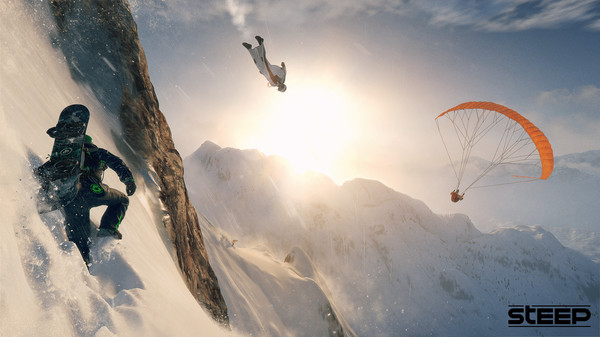 It's great that the authors have created such a comprehensive facility for watching replays. We may view stunning descents, but also falls, from numerous angles and at any speed. Successful graphic design encourages you to keep an eye on your own escapades. You can imagine yourself in the mountains, and the snow display is magnificent.
It's good to put on Steep now and then to have a delightful ride on a snowy track, but it may get a little tedious in the long term. Due to the nature of the product, a lower launch price may be preferable.