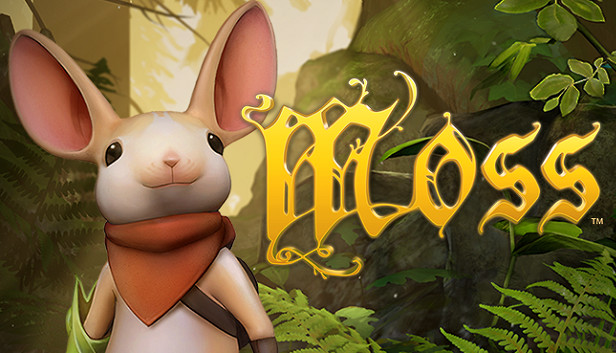 Moss is an odd game. The production was created with virtual reality goggles in mind, however it does not depict the gameplay in first person. At the very least, he does not do it in the traditional manner.
In the game, we take on the role of a mystery narrator who learns the narrative of the small and sweet Quill with the use of a book. It's a mouse who fantasizes about heroic actions, and our job is to assist the animal in carrying out its goals. Moss' gameplay is an intriguing approach in that, while we witness successive boards as a narrator from a first-person perspective, we still control primarily the mouse character. We can basically run and leap, but we can also utilize rudimentary punches later in the game. Our primary aim is to complete a specified board. On each of them, we face progressively challenging, but well-balanced, problems. Often, the storyteller, or player, assists in resolving them. We use the gamepad to grasp and move items, with Quill assisting us.
The assumptions are relatively basic, and while such usage of VR technology appears to be fairly small in principle, the enjoyment coming from the games is unmatched to any other virtual reality experience. We swiftly and efficiently join the realm of fairy tales. The ensuing boards look fantastic, and the images demonstrate that PS VR game developers should not try for realism, but rather for basic, but not poor and visually appealing graphics. The design of the succeeding boards is equally commendable. We find trinkets and secret problem solutions by moving our heads and searching into various nooks and crannies. The main character's animation is very excellent. Quill elicits sympathy from the start, and watching the mouse in action always puts a grin on the player's face. Moss, the game's primary character, would occasionally wave at us and point us in the right path, or if she has her back to us, she will protest that we have moved our heads too near.
The entire game is really well thought out and makes excellent use of VR technology. Most significantly, we don't need Move controllers to play; the pad suffices. The game's main flaw is that it ends far too abruptly. The Moss takes around two and a half hours to finish, and the very conclusion of the story implies that the big-hearted mouse will have further adventures.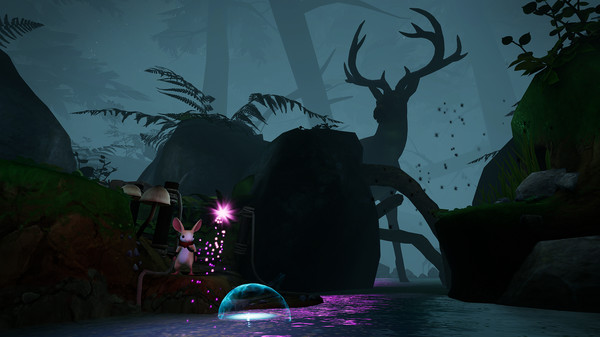 Moss is not the cheapest PS VR game available. It provides fewer than three hours of entertainment for little over a hundred zlotys. It is, however, certainly one of, if not the, greatest titles now available for Sony's virtual reality goggles.