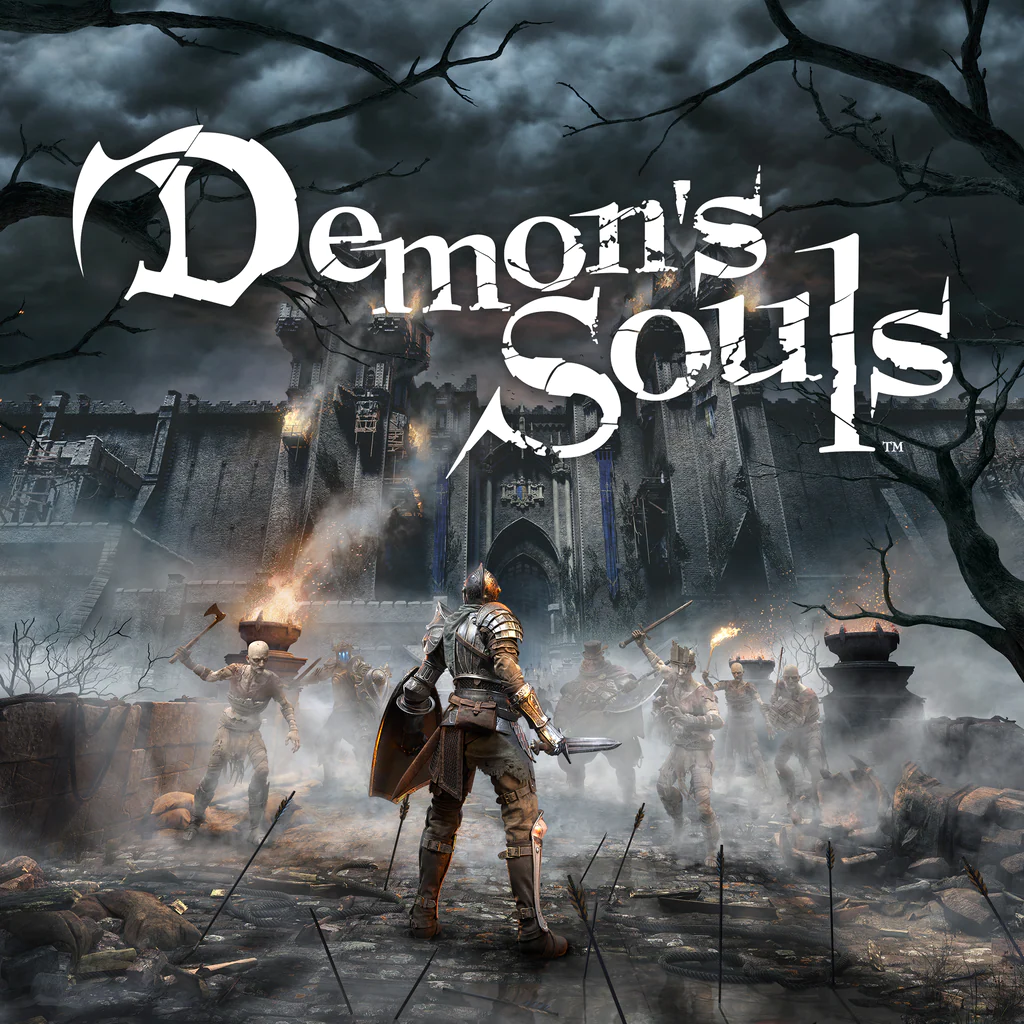 PlayStation has always had fantastic exclusive games, one of which was Demon's Souls, which was published in 2009. Sony also went back to a success from over a decade ago and opted to properly revamp it for the launch of the new system generation. This arduous endeavour, however, was done by Bluepoint Games, an American firm that established its ability with the restored edition of Shadow of the Colossus.
Demon's Souls has been on my list of games to play for a while, but I couldn't play it since I couldn't obtain the PS5 back when it came out. And I genuinely regret that, because it's one of the only "souls" from From Software that I haven't had a chance to check out. I started my experience with the fantastic Dark Souls 3, which worked out nicely because it prepared me for the recreated Demon's Souls game. But first, let's talk about who was in charge of making this remake. Sony most likely anticipated how tough it would be to restore Demon's Souls to its previous splendour and entrusted the game's development to a studio that had already established its worth with the restored Shadow of the Colossus. I'm referring to Bluepoint Games, which achieved that aim admirably, because the PS2 remake was excellent and received strong feedback from both critics and players. So I can state with confidence that the developer performed an excellent job. It is a game with a distinguished pedigree. Instead of tinkering with the mechanics, Bluepoint chose to simply not modify anything in this aspect, focusing nearly solely on getting as much out of Sony's new system as possible. As a result, we get a game that plays similarly to the original, but with enhancements almost everywhere. Bluepoint also included a few minor variations, but the notion that it is the same game, simply converted to today's audiovisual standards, is valid.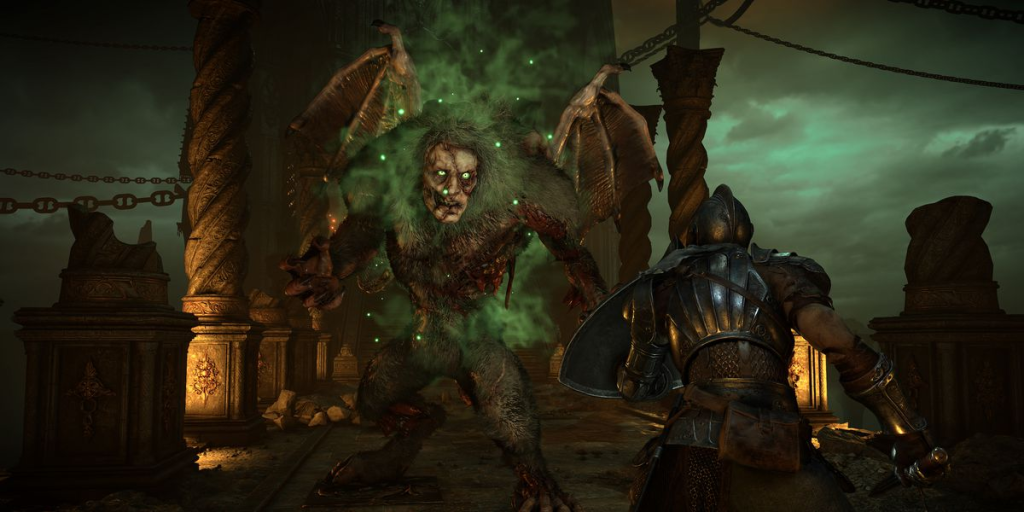 Demon's Souls is a fantastic game. Razor-sharp textures, a slew of new animations, and, most importantly, a massive palette of lighting effects. Miracles, spells, and fire are now incredibly effective during fight, and all of this can be watched in high quality at 60 frames per second. The game has two display modes: movie, with full 4K and 30 FPS, and performance, with a little reduced resolution, 1440p pushed up to 4K, but the game nearly never drops below 60 fps. Personally, I played the whole game in the latter mode, but the changes are fairly slight, though I honestly recommend playing at 60 FPS.
The game not only looks great, but it also sounds great. The soundtrack and ambient sound were completely made from scratch, and you can hear it at every stage. The hardware reproduction of spatial sound performs an excellent job, and even on the gamepad's stereo jack output, you can readily hear from which side a threat is approaching us or where the sound originates from, which the player should follow. Bluepoint Games attempted to leverage DualSense capabilities at every stage of the way. Great vibrations match to the activity on the screen, something softly sounds from the built-in speakers every now and then, and the haptic triggers function at full speed even when shooting a bow.
Demons' Souls may be considered as not just an excellent recreation of what From Software made years ago, but also a type of training ground where the creators were charged with demonstrating the new features of the next-gen system. They accomplished it – without being unduly critical, it is difficult to ignore all of these minor details. Some elements, however, cannot be missed – loading times have been considerably reduced, so that after each death, we are just upset by the fact of failure, rather than having to wait several dozen seconds for the game to load again. Loadings take only a few seconds this time. That is one of the best aspects of this remake in my opinion.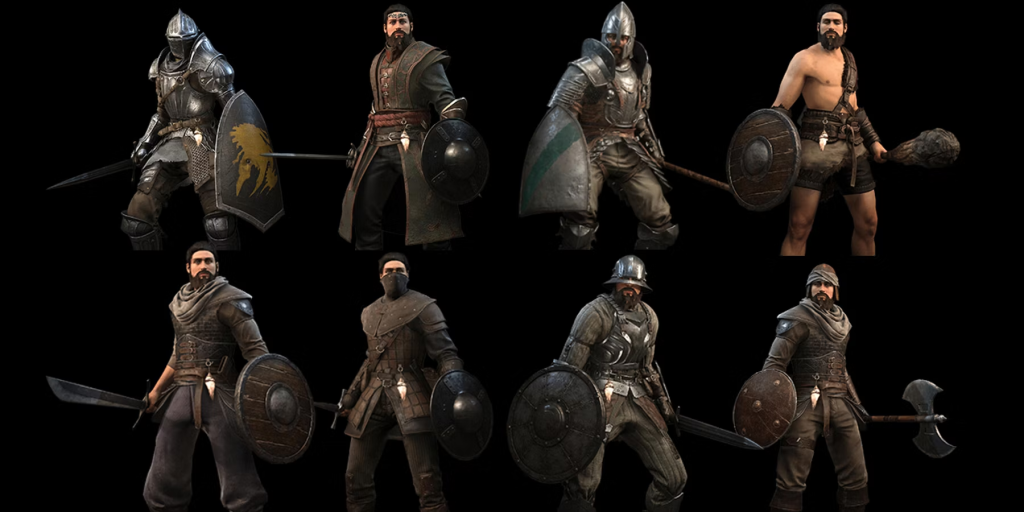 In a nutshell, where the studio could exhibit its best, it did so without hesitation. There are undoubtedly nicer, more complicated, and better-looking games out there. But Demon's Souls maintains a consistent, high quality in all aspects, and it seems to be the most beautiful game in the Souls series. I haven't played the original, but I've read a lot about it and heard a lot about it. And I've heard that the game is more challenging than its forefathers. Yes, at certain parts, although at moments I thought I was going really easily. To begin with, Demon's Souls is not as comprehensive as the Dark Souls games. Locations are smaller and less complicated, with fewer checkpoints and shortcuts to open. This makes the game considerably more tough, making death far more agonising, especially because, as a ghost, your health meter is lowered by half, and returning to your body is not as straightforward.
The return to the game in a revamped version also brilliantly demonstrates how From Software meticulously incorporated new concepts and solutions to the foundation of the game in succeeding titles. Example? Equipment upgrades – the emphasis here was mostly on weaponry. Armour can no longer be upgraded. There is less equipment, but the weight issue is handled differently – we must now pay attention to what we wear not only on ourselves, but also in the bag. There were no Covenants to connect players, and the pool of tasks relating to NPCs was similarly less.
The character has two states; when we play as humans, the game becomes simpler. We have a full health bar and may summon other players to assist us in boss battles or just during exploring. They will gladly assist us because slaying the boss is one of the methods to restore our character's physical body. But it isn't the only way; attacking other players' planets to take their souls is also an option. This system is flawlessly balanced, and the servers are red-hot in the days after the release. There are plenty of pals, but keep in mind that black ghosts will be delighted to cause us trouble in the game. There are ways to chase them away or hide from their sight (there is a ring in the game that reduces the chances of being attacked by another player), but in the end – there is no denying that multiplayer is a very important part of the game here, and gives great satisfaction in both cooperative and PvP modes.
The main meal of Demon's Souls, the bosses, was a little too easy for me. I'm guessing it's a question of familiarity with games of this kind, because none of them were as difficult for me as others of them, such as Dark Souls III. However, it appears to me that once you begin your experience with the series, you will have to sweat anyway, because easier does not imply easy. You must think, learn combinations, and find a weak spot. However, due to how tough it was for me, basic exploration of the environment caused me the biggest issues.
Certain circumstances lead a specific location to have a bias toward black or brightness. For example, losing a body causes degeneration, which results in new, tougher opponents appearing on the map and certain NPCs turning against us. In other words, the game becomes more difficult. The inclination of the environment and characters influences the fate of numerous events, but to put it simply, the worse we do, the more difficult the game becomes. Yes, we get more souls, but it doesn't change the fact that the gaming environment is becoming increasingly hostile. By the way, this is an intriguing approach, because practically every other game attempts to simplify the work for us when it "sees" that we are struggling. It's the polar opposite here, yet it adds to the joy of achieving the next spot.
Demon's Souls has undoubtedly become a successful game, but it's a game that many impatient players will quickly forget. Rightly so, in my opinion. The remake perfectly preserves the atmosphere of From Software games, pleases the eye and ear with a great setting, and makes no compromises in terms of gameplay mechanics – this is still inaccessible and pleasantly frustrating, while bringing huge doses of fun with each subsequent defeated boss, won clash with another player, and unlocked checkpoint. Nevertheless, this game is a must buy for anyone who enjoys challenges, and exploring a whole new souls-like world.