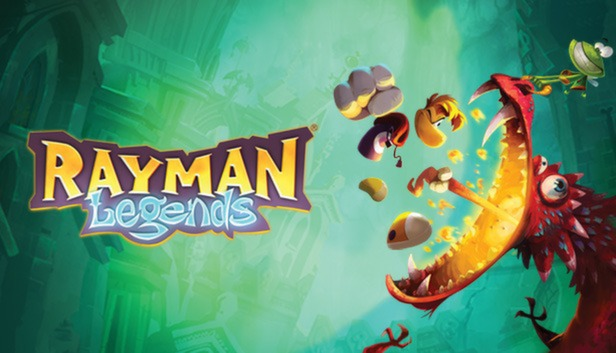 Rayman Legends demonstrates that you don't have to reinvent the wheel on everything. To provide nearly flawless enjoyment in the realm of two-dimensional platformers, simply refresh the well-known recipe with an idea and inspiration. It's no surprise that we usually just sprint to the right. This simple gameplay, however, is complimented by gorgeous graphics developed with hand-drawn features and an exceptional fluidity, which is a source of immense delight.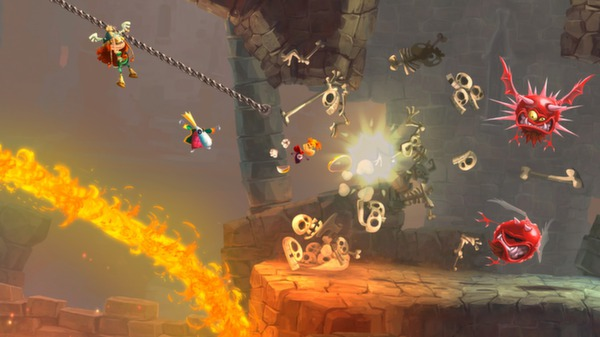 Variety is a distinct advantage of any platform game, and Rayman Legends has up to the occasion in this aspect. We journey across a variety of landscapes, from typical meadows to food-growing fields. Almost invariably, a change in terrain is followed by some novelty in mechanics. We sometimes run away from the lava, sometimes the entire board dips into the sand, sometimes we transform into ducks, and occasionally we employ technologies that modify our character's size. Music levels merit their own paragraph, in which we must leap, attack, or glide at the appropriate times throughout the sprint based on the rhythm of the tune. Selected songs from many genres have been correctly altered and fitted to Rayman's environment, making them seem pleasant. Although there are just a handful of these levels, they provide a one-of-a-kind experience. A pretty simple narrative justifies our scurrying around. The entire plot revolves around the subject of rescuing Malaks who have been imprisoned by various forms of opponents. The straightforward plot does not distinguish itself from the popular series starring a plumber with a mustache. Such a tale is sufficient in arcade games where enjoyment is the most crucial factor. Rayman Legends is not just a lot of fun and interesting gameplay, but it is also a lot of labor for those who prefer unlocking extra content. Earning points grants us access to additional characters, hero outfits, and bonus stages, which include chunks of Rayman Origins settings.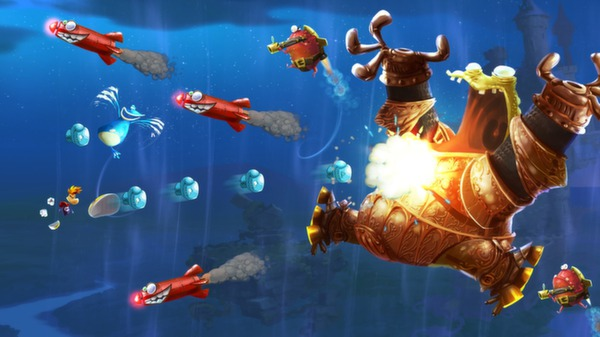 There are over a hundred levels in all, which is plenty for many fun evenings. Furthermore, we receive sets of challenges in which we compete with other users, most commonly to see who can reach the greatest time or collect the most points in a few dozen seconds. One obvious downside is the inability to play with pals via the network. Cooperation is a lot of fun as a springboard from a lonely battle against time; nevertheless, it is only feasible when we ask someone to participate on one console or computer. Finally, each level may be finished simply by running it, or in a more ambitious manner by collecting and catching everything on the board. We sometimes discover too late that obtaining a gold coin or liberating Malak necessitated a different path. We sometimes give up on acquiring anything because we don't want to die again. Rayman Legends is a game that will appeal to younger players while also being hard and fun for adult gamers. Captivating, smiling, soothing, tough, and, most importantly, highly addicting. Rayman Legends is an excellent platformer and one of the greatest games released in recent months.