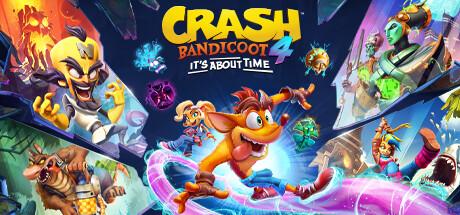 After three parts, the Crash series has multiple sequels, however most of them were not well received by fans of Naughty Dog's original games. The Toys For Bob crew, which was responsible for revitalizing the Spyro trilogy, confirms its value with a sequel that fits within the canon and plays like the original. Crash Bandicoot 4 is an outstanding platformer. It's About Time is Warped's direct sequel. The Australian marsupial must once more prevent Neo Cortex and N. Tropy from wreaking havoc on not just the Earth, but all dimensions of space-time. What does this imply for the players? Time and space travel! Many ancient heroes are also making a comeback, but not all of them. The plot is precisely tuned to enjoyment centered on overcoming more and more sophisticated stages and is a nice interlude of the game filled with jumping and condemning Crash to death in a hundred various ways.
The first level, which acts as an introduction and warm-up, is the main character's typically tropical home. We spin about gathering apples, busting barriers, and igniting dynamite packages much like we did twenty years ago. The character's shadow, which also functions as a crosshair, tells the player of where he will land. This appears to be a tremendous aid at first, but in later levels it is even required to survive the platform mangle. Soon later, we learn that, in addition to the skin-saving Aku Aku mask, Crash now has access to additional quantum masks. The true rollercoaster ride begins only then. Each mask has unique powers that alter our perception of reality by slowing time, changing gravity, Crash and Coco's spin enhancements, and even materializing items from other realms. Levels are designed to make the best use of masks. Completing the stage is difficult, but the true test of skill is destroying all the chests and collecting the most Wumpa fruit, which is impossible without mastering the quantum masks.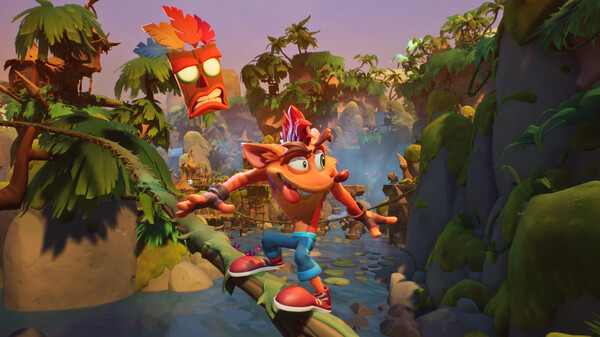 Crash and Coco survive the following stages by swinging on ropes, sprinting on walls, and sliding down ramps in increasingly intriguing environments with colorful opponents waiting to destroy us. Some phases are so twisted and intricate that completing them will need a lot of practice, but sadly, it is not always in our control whether or not we will succeed. Some platforming challenges or descents are led by camera views, making accuracy challenging and at times irritating. Despite the fact that the worlds are organized into stages with the same, unique theme, we do not feel repetitious. We are always seeing fresh ideas from the developers about board design or variety in the shape of new heroes. There are further stages where we can go as the heroic pirate avatar of Crash's ex-girlfriend, the not-so-bad Dingodile, or even Doctor Neo Cortex himself. Each of these characters have a unique set of abilities, and their stages may easily be enlarged to the scale of full games. Tawna utilizes a unique rope with several purposes, Cortex launches energy weaponry, and Dingodile sucks up and blasts everything in its path with a gadget like a vacuum cleaner.
Playing with extra characters is a fun distraction, but it is not without drawbacks. The lack of precision in shooting is upsetting. N. Cortex and Dingo both toss their devices in the direction we choose, but there is no assurance that we will strike what we desire. The disadvantage is most noticeable in the timed levels, when if we do not destroy anything promptly, we must restart from the autosave point. Completing the game depends on the players' abilities, but even the most skilled will be happy. It's a great struggle to get the most out of the levels, gather diamonds, and unlock extra stages. Precise crate leaping, where one error results in a plummet into the abyss, can be more effective than strong coffee, but it's also hellishly addicting. The extra settings are an additional feature worth mentioning. Retro mode implies that we have a limited number of repeats for each stage, and if we run out of lives, we must restart the level from the beginning, which fans of the series will like. Another good innovation is the option to play with several people, with the controller being passed to the next person in the queue following death or completion of a stage. Interesting variation and a chance to have fun, especially given that everyone is sharing the same pool of life.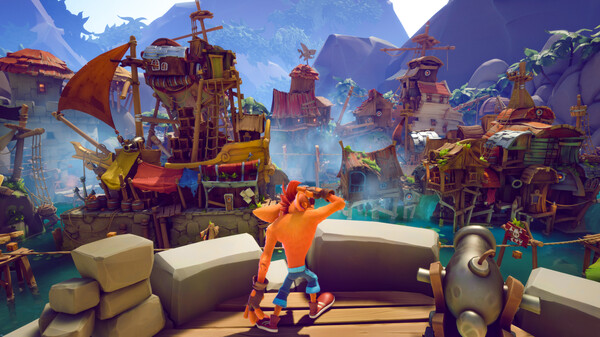 Crash Bandicoot 4 is a hugely profitable and well-regarded sequel to the franchise. The developers not only managed to conjure the same feelings that accompanied the gameplay in the earlier chapters, but they also included a slew of well-thought-out surprises that unexpectedly fit into the game universe.