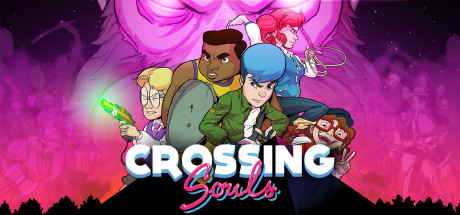 A supervillain from a comic book vs. a group of kids from a tiny American town. In addition, there are mystery relics and spirits from an alternate realm, as well as a pixel style. This is Crossing Souls, one of the most intriguing indie games of the year thus far.
The story takes place in California in the second part of the 1980s. We encounter a bunch of teens and instantly see that the authors are not attempting to be realistic, for one of the kids has invented his own laser rifle and afterburner shoes. A joyful team acquires a weird gem with extraordinary abilities, drawing the interest of baddies. As a result, young people must take action and devise a plan of action. The narrative is ridiculous and reminiscent of numerous sorts of B-movies, or simply those made with thirteen-year-olds in mind. Surprisingly, the tale is fascinating and amusing, owing mostly to the writing and well-developed characters. We already know the people and grasp their personalities and mutual interactions in the group after only a few lines of text.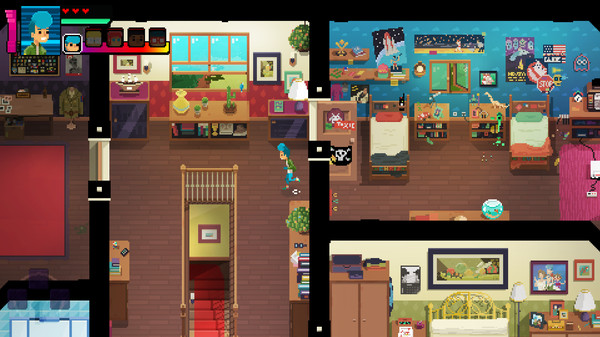 Crossing Souls has the vibe of a lighter version of the popular "Stranger Things" sans the horror aspects. This entertaining production, in its own way, plays on nostalgia, with several clear allusions to films and technologies from the 1980s. Despite the fact that there are numerous references, they do not appear forced and do not irritate us, especially if we did not grow up during those periods. It's tough to pin this title down to a certain genre. There are conflicts here, but there are also puzzles and the opportunity to explore locales and interact with NPCs. However, we are continuously using extraordinary powers to solve difficulties. The key aspect of the game is that we control five heroes in principle, but only one is active at any given time, similar to the Trine series or the latest Agents of Mayhem. We utilize one button to move between youngsters and use different talents. One can climb, another can handle large goods, while Charlie, the redhead, can glide rapidly. They all have unique weaponry as well. The combat are simple, but because to the presence of various characters, they are never boring. The adversaries might be more varied and smarter, but any inadequacies in this regard are compensated for by unique and frequently bizarre; in a good way – boss fights.
The finest part is that the game constantly introduces new difficulties. We don't grow tired of fighting because we go on to a section with a dynamic escape, a platform level with leaping and climbing, or a mission with several environmental challenges. We must truly extend ourselves in the later phases to overcome hurdles or solve issues. The inventive utilization of individual characters' talents leads you to consider the entire group as a multi-functional pocket knife. Particularly when we have to remember to flip between two dimensions, which is occasionally required to deal with specific obstacles. The viewpoint is the game's single serious flaw. We see the planet and the characters from a different perspective, but we're playing a 2D game, thus the boards are flat representations. This makes judging the height of some items we can jump on challenging at times; luckily, it only troubles us on occasion.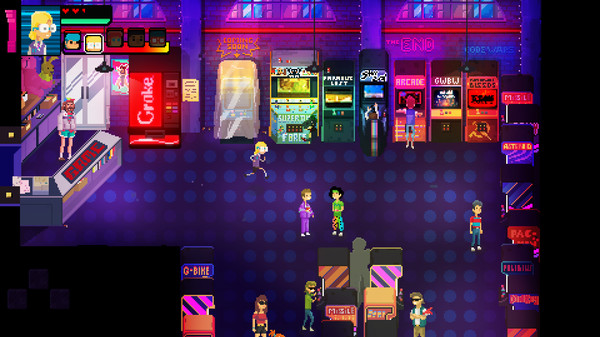 The graphic design exemplifies retro-pixel style with attention to detail. The entire thing works fantastically in motion and fits in nicely with the concept and tale. Interludes are performed by animated animations developed in a style reminiscent of several cartoons from 30 years ago.
Crossing Souls is always full of fresh and exciting things to uncover. Although the fundamental gameplay isn't particularly varied, it's nevertheless engaging, and the game captivates with its style, character, ludicrous – but well matched to the mood – tale, and a galaxy of amazing characters.