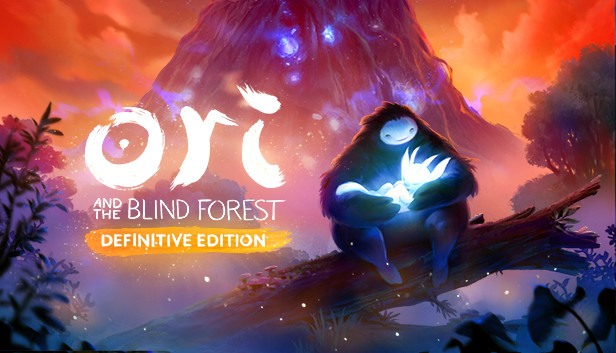 A platformer is exemplified by Ori and the Blind Forest. The developers did not impose innovation; instead, they concentrated on perfecting the game mechanics and creating a gorgeous journey that leaves an indelible memory.
Ori is a woodland creature who lives happily in a clearing. The calm is shattered, however, when the evil spirit Kuro, who appears as a big owl, takes the light from the sacred plant. This act effectively sentences the entire forest to extinction. With the assistance of the valiant spirit Sein, the small hero embarks on a huge adventure to restore the land's health. The fairy-tale plot is supported by well-chosen music that will captivate you from the start. The aesthetics of the game are really impressive. Background elements, objects, and people, like in Rayman Legends, are brilliantly animated and rich in detail, with each frame like a cartoon.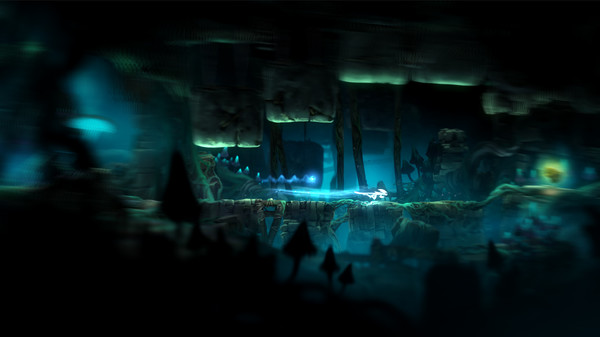 The withering country is inhabited by countless creatures who assault all innocent beings. The menace is wonderfully mixed with platform features, adding interest to the normal exploring of two-dimensional areas. The controlled monster can only leap at first. Sein not only offers guidance on regulating and conquering problems after joining Ori, but he also defends our hero. A decent sprite will launch many fire projectiles at the opponent after tapping the relevant button. This is plenty to begin your adventure around the land. The woodland is densely forested, with many secret routes. As the hero grows, we explore the nooks and crannies, frequently in pursuit of precious riches. Ori has access to three skill tracks that may be unlocked by collecting energy balls along the journey. Each tree not only enhances stamina or basic attacks, but also greatly improves mobility. We obtain triple leaps, the capacity to breathe underwater, and other benefits this way. Even without gathering energy orbs, the main character finds new skills whenever he comes across smaller trees of life eager to offer their capabilities. Each additional talent gives new ways to overcome difficulties; for example, climbing walls allows you to reach previously inaccessible areas, while a double leap allows you to safely escape spiky shrubs. One of the last abilities effectively flips the entire game on its head, stopping you from sliding into monotony and routine even in the game's final levels. Instead, with each successive step, we try out a new set of techniques.
There are other talents that need some knowledge of how to use the gamepad. A difficult procedure at first, but soon becomes indispensable on subsequent voyages. We seldom blame the game for failures since the controls are so intuitive and well-designed. When anything goes wrong, it's usually due to a lack of practice our dexterity. Smooth animations, no flaws that make the game tough, properly constructed stages, all of this ensures a lot of fun, but also a lot of work. We often repeat a step, forgetting that we may execute something more effectively by employing different motions. The ability to save the game is an intriguing option. Special blue crystals, which we employ for a powerful area assault, may also be sacrificed in order to save the game in a certain place. This is a practical answer that suits the created world since it allows us to prevent ourselves from repeating a painful stage, even though we must recall it ourselves.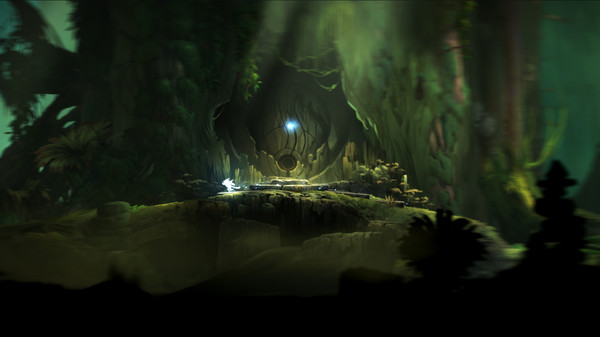 Only boss bouts allow for automatic saving. After entering a specific region, the door behind us is closed, forcing us to defeat the threat. Normally, avoiding opponent strikes by throwing punches yourself is sufficient, but we also meet intriguing escape sequences. The latter produce an intense adrenaline boost.
The journey with Ori and the Blind Forest is brief. We sadly leave the fairy-tale setting after roughly nine hours, bringing the moving saga of woodland heroes to a close. The voyage, on the other hand, is exhilarating, artistically cohesive, and incredibly soothing. It's well worth it!