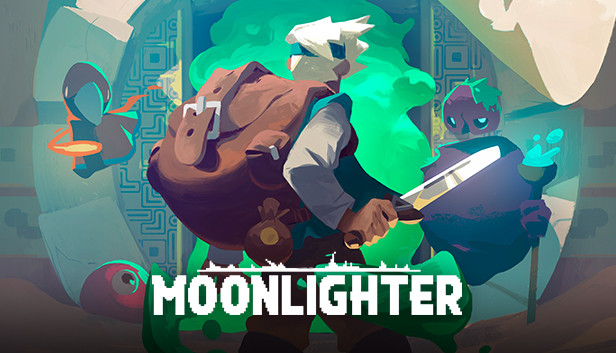 Rogue-like games include randomly generated locations to explore, death means having to repeat the task, and a high level of difficulty. Moonlighter checks all of these requirements, but adds something special. Our hero, on the other hand, is a shopkeeper.
Running a business in a fantasy world is not only an addition or a little detail that is really essential. This is our primary method of earning money and, as a result, obtaining new goods and advancements that will aid us in fight. So, when we return from an adventure, we place the items we've collected on the counter and even decide the price ourselves. Later, based on consumer feedback, we adjust the sales price as needed. As the business expands, we will be able to expand the store with more space, shelves, and better accessories. Playing as a trader is a lot of fun, especially in the latter levels of the game. This feature distinguishes Moonlighter from other indie productions in which we battle creatures in the subterranean. Of course, dungeon fighting is important, but the entire economy neatly links all of the game's features together. We don't go to perilous places merely to find the bosses; we also acquire stuff for our store. Simultaneously, we gather resources so that the blacksmith may manufacture a new weapon or modify an existing one.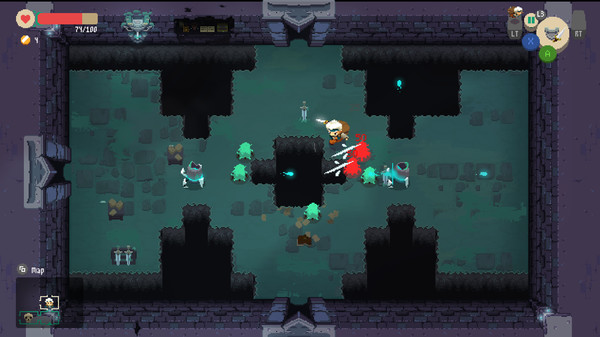 The possibility to return from the dungeon to the city at any moment – by spending some money, we activate a teleport in one way – is a really well-thought-out solution. We may return even during a combat, which we do frequently, because death means losing the entire contents of the bag – and it is preferable to sell it. The gameplay loop of Moonlighter is a tremendously entertaining and addicting, repeating gaming core. We go underground to get goods and strengthen our character. The crucial point is that it is not at all dull. Even if we have to return to the same dungeon fifteen times to collect some more iron ore for the needed weapon upgrade. The battles itself may be challenging, especially at night when the adversaries are stronger. However, learning the tactics and methods of attack utilized by opponents is always sufficient, and overcoming known opponents is typically a formality in subsequent efforts. Unless we come upon a place design that is immobile or a lethal combination of multiple creatures.
Different sorts of weaponry, of course, imply different combat methods, so by trading gear, we may supply ourselves with some variety. If something is lacking, it may be some more fighting powers and gadgets. This isn't a major omission, however.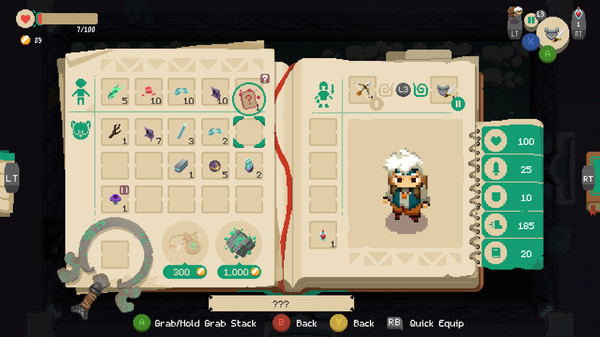 Moonlighter is a fantastic indie game, but it's also a standout. The Digital Sun studio's work demonstrates how one innovative and well-executed idea may alter the rules of a popular genre and provide a welcome breath of fresh air.